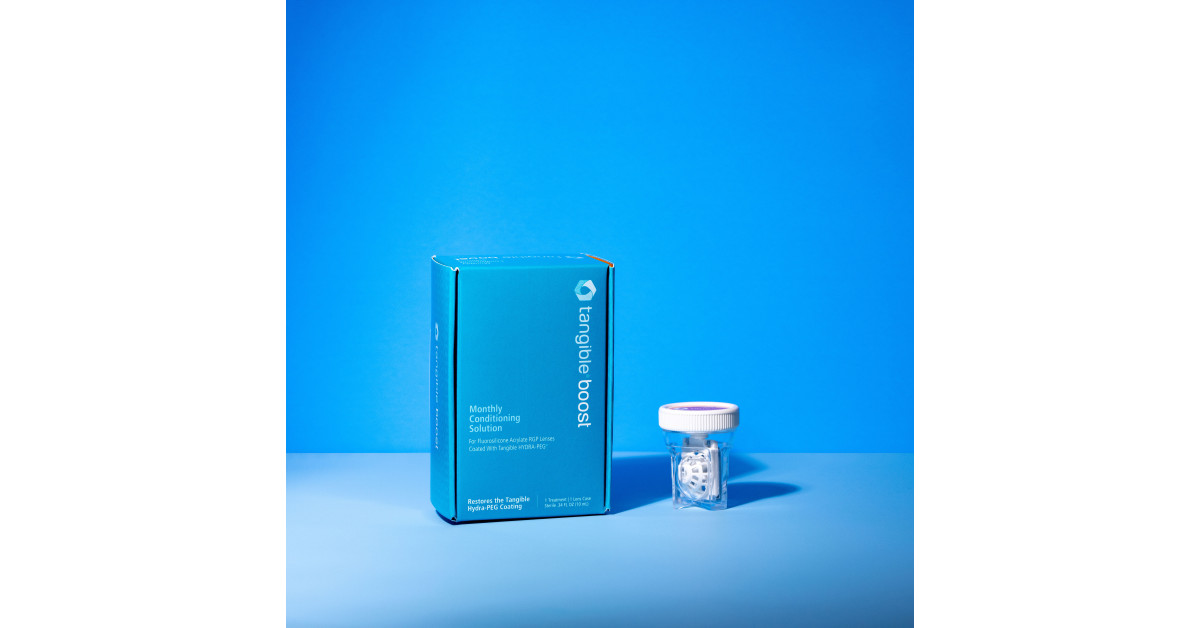 Today, Tangible Science announces that their long-awaited conditioning solution, Tangible Boost, is now available for purchase for both patients and Eye Care Practitioners.
REDWOOD CITY, Calif., February 10, 2021 (Newswire.com) –
Tangible Science is pleased to announce that Tangible Boost is now available. As a prescription-only product, patients can get Tangible Boost directly from Eye Care Practitioners or obtain the prescription from their Eye Care Practitioner to be fulfilled by Tangible Science.
Tangible Boost is a monthly treatment that restores the Tangible Hydra-PEG coating and maintains the wettability of Tangible Hydra-PEG coated fluorosilicone acrylate rigid gas permeable lenses. Rebuilding the coating's thickness restores the full benefits of the coating delivered upon original dispensing.
Eye Care Practitioners who wish to sell Tangible Boost directly to patients for convenience and increased compliance can order from Tangible Science by registering for a wholesale account https://tangiblescience.com/pages/wholesale-register, or by contacting the following labs: ABB Optical Group, Acculens, ART Optical, AVT, Valley Contax, and X-cel Specialty Contacts. Tangible Boost will also be available from My Eye Supply.
Please visit https://tangiblescience.com/ for more information on how to obtain Tangible Boost.
Source: Tangible Science