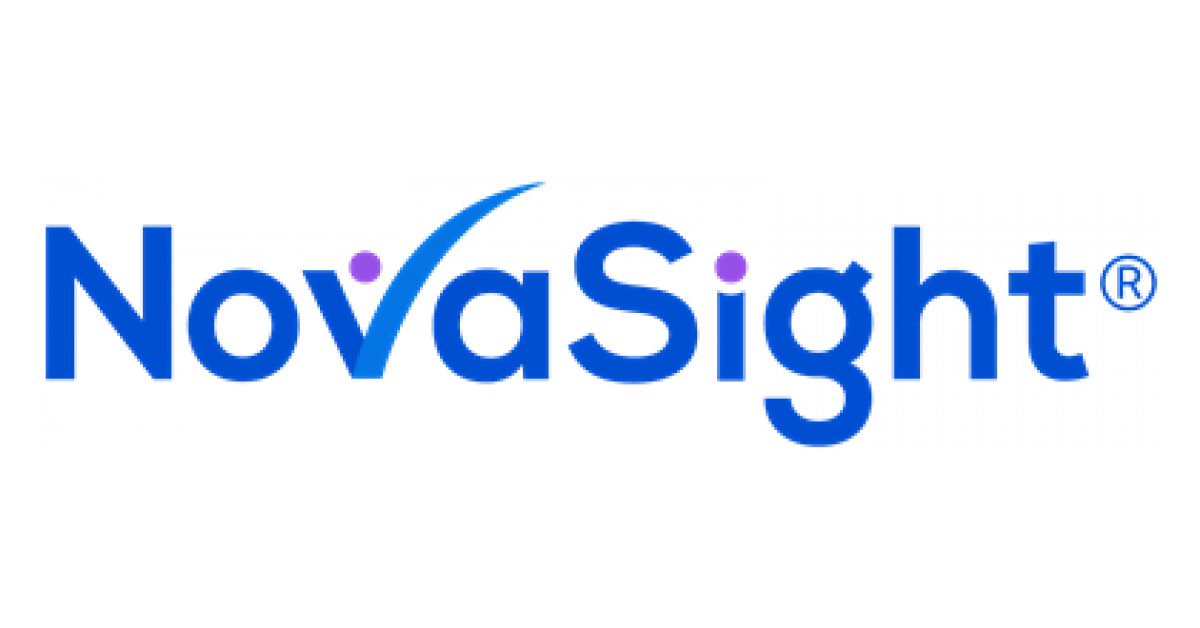 Airport City, Israel, October 4, 2022 (Newswire.com) – NovaSight, a rapidly growing, pediatric-focused eye-care company, announced today that the U.S. Food and Drug Administration (FDA) has cleared CureSight™, a digital therapy device for amblyopia (lazy eye). CureSight is an eye-tracking-based system aimed at improving visual acuity and stereo acuity by training the visual system to use both eyes simultaneously. The ground-breaking clearance was based on visual outcomes data from a multicenter, randomized, controlled trial in which 103 participants aged 4 to <9 were randomized to CureSight or eye patching—the current gold-standard-of-care treatment. This was the first-ever pivotal study in which a digital device was shown to be non-inferior to patching for amblyopia treatment in children. The study was conducted in six medical centers in Israel.
Randomized Controlled Trial
In addition to achieving the noninferiority primary endpoint, the topline analyses from the pivotal study demonstrated that the Best Corrected Visual Acuity (BCVA) improvement at week 16 was larger in the treatment group compared to the patching control group. Out of the patients who reached the 16-week visit, 79% in the CureSight group had a BCVA improvement ≥ 2 lines in their amblyopic eye versus 61% of patients in the patching group.
The study also evaluated adherence and patient satisfaction. The mean adherence to CureSight use during the study among subjects evaluated at the week 16 visit (N=43) was 93%. In addition, 95% of parents reported that they are likely or very likely to choose the CureSight digital amblyopia treatment over patching. A significant stereo acuity improvement was observed in both groups. No serious adverse events were observed in either treatment arms – CureSight or patching and all non-serious adverse events were transient and self-limiting.
"Availability of a dichoptic digital treatment of amblyopia that matches the effectiveness of eye patching will help our patients have an alternative that also helps them deal with social and compliance challenges often associated with occlusion therapy. This will help foster a more positive feeling about amblyopia treatment," said Michael Repka, MD, MBA, a professor of ophthalmology at Johns Hopkins University.
Eye Tracking Technology
CureSight trains the visual system to use both eyes simultaneously, while the user watches any streamed video content of choice through red-blue treatment glasses. Using sophisticated algorithms and eye-tracking technology, CureSight blurs the center of vision of the image that is shown to the strong eye using real-time image processing according to the momentary eye gaze. This encourages the brain to complete the image's fine details from the amblyopic eye image and trains the two eyes to work as a team. The device is designed to be used at home, and it shares treatment reports with caregivers via a web portal.
The CureSight web portal allows ECPs to monitor patient treatment progress and compliance. Additionally, a nationwide Monitoring Center provides comprehensive, beginning-to-end physician and patient support. Directed by practicing ophthalmologists and supported by a team of certified ophthalmic professionals and patient engagement specialists, the Monitoring Center services include compliance monitoring, troubleshooting, billing, and technical support.
"Our study showed that CureSight improves both visual acuity and binocularity in the comfort of the patient's home, with high adherence and satisfaction. The potential for CureSight to be a standard-of-care-changing technology has increased exponentially with this milestone FDA clearance," said Ran Yam, NovaSight co-founder and CEO. "The standard of care eye patching treatment, which hasn't changed for centuries, can be effective if the child adheres to the treatment. However, self-esteem issues and discomfort can limit compliance to below 50%, and this results in patients suffering from reduced vision in one eye, limited coordination skills, and impaired depth perception in adulthood. We are gratified that FDA clearance, together with the three unique CPT codes assigned by the American Medical Association (AMA) earlier this year, will make access to CureSight possible for patients whose future vision and eye health depend on the treatment that they receive in their early years," he added.
Current Procedural Terminology (CPT) codes are billing codes that allow physicians and service providers the opportunity to potentially be reimbursed by health insurance plans for their services. The assignment of the eye tracking-based amblyopia treatment unique CPT codes, for both the home training and physician remote monitoring work, marks an important step toward health insurance reimbursement for CureSight and large availability to patients across the U.S.
NovaSight recently raised $7 million in the form of a SAFE (Simple Agreement for Future Equity) round, bringing the total amount raised by the company to $26 million. The funds are dedicated to the targeted commercialization of CureSight in the U.S., which Mr. Yam notes is already underway. [[END]]
About NovaSight:
NovaSight is an Israeli company that focuses on bringing pediatric vision care into the digital age. Founded in 2016, NovaSight has experienced rapid growth by delivering complete end-to-end eye-tracking-based solutions for accurate assessment and treatment of early vision disorders.
NovaSight offers two flagship products, both ideally positioned for remote diagnostics and home treatment: The CureSight™ system is an eye tracking-based treatment for lazy eye designed to replace traditional eye patching. The EyeSwift®PRO system is a comprehensive portable vision assessment device that accurately and objectively screens for multiple vision impairments within seconds. Additional pipeline products include the TrackSight™ digital solution for myopia (short-sightedness) control, targeted to provide an affordable and accessible solution to help in combating the myopia global epidemic, which is growing at an alarming rate.
NovaSight's management and advisory board is composed of accomplished executives, physicians, researchers, and key opinion leaders in the field of vision care.
Disclaimers:
EyeSwift®PRO and CureSight™ are CE-marked products.
The EyeSwift®PRO is an investigational device, limited by Federal (Or United States) law to investigational use
TrackSight™ is a pipeline product used for research only.
About CureSight™:
CureSight™ is an eye tracking-based amblyopia (lazy eye) therapy targeted toward children and designed to replace the current standard-of-care eye patch. The treatment is carried out while the child watches any streamed content of choice as the image undergoes real-time processing according to the momentary gaze position. Perfectly positioned for telehealth, it treats children from the comfort of home under the remote cloud supervision of the physician. Feedback is provided to caregivers and physicians via the cloud, as is remote real-time monitoring to measure adherence.
Source: NovaSight