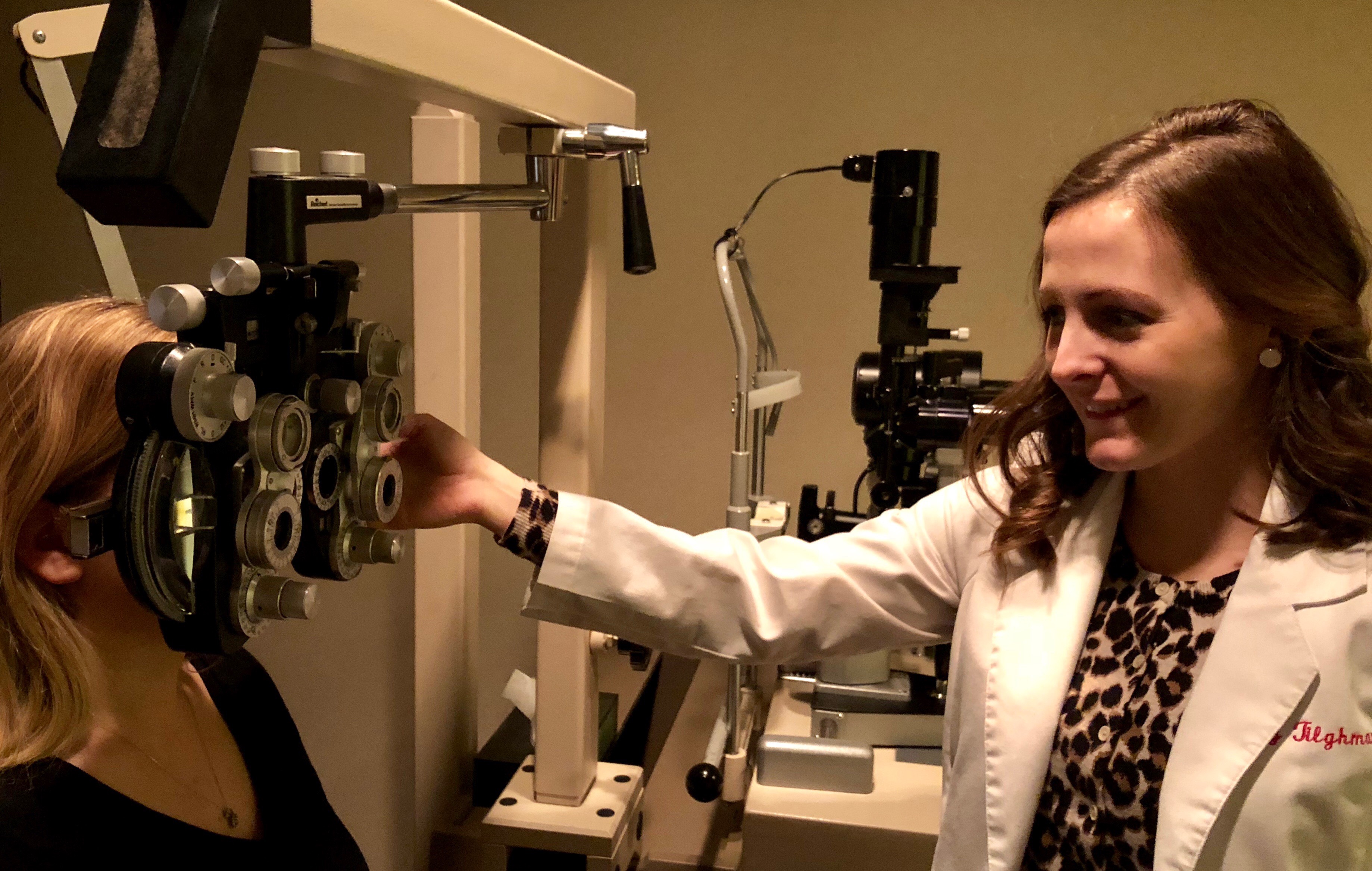 Press Release – updated: Feb 20, 2018
ALLENTOWN, Pa., February 20, 2018 (Newswire.com) –
Lehigh Valley Center For Sight has announced that they have been providing eye exams for students from the Wilson Area Schools. In cooperation with the school district's nursing staff and School Superintendent, Lehigh Valley Center For Sight Optometrists Drs. Paciotti and Tilghman have been performing eye exams for those children who have failed their annual vision screening and who have not yet had their eye examination completed. These children will also be fitted for glasses at the time of their exam, assuring that their eye exam needs are completed.
The school district has been busing for the students to the Lehigh Valley Center For Sight's newest office, located at 3959 William Penn Highway, Easton, Pennsylvania. The eye exams for these children started on December 6, 2017, with multiple days scheduled through December and continuing well into January 2018.
There are over 70 students district-wide that have failed their initial vision screening. School district policy is that students who have failed their vision screening must have a vision exam by a professional eye care specialist. Many of the district's students who have failed their screening have not had their vision exam. Lehigh Valley Center For Sight stepped in to provide this community service. "We want to make sure that students, regardless of their family income and insurance situation, can get the eye care they need. Poor eyesight can be an indicator of an undiagnosed, underlying medical issue. In addition, poor vision can contribute to poor grades and unmotivated students. Our goal is to make sure every student in need has access to eye care. Lehigh Valley Center For Sight is proud to offer our new community this service," stated Dr. Tilghman.
More About Lehigh Valley Center For Sight
Founded in 1998, Lehigh Valley Center For Sight has helped many patients with their eye care needs. The practice's mission statement is, "The doctors and staff at the Lehigh Valley Center for Sight are totally committed to providing complete eye care with the highest level of excellence to our patients and surrounding community from our highly trained doctors in concert with advanced technology."
They also insist on unsurpassed customer service along with patient education. This combination of services enables them to be the office of choice for quality eye care in the Lehigh Valley.
To learn more about Lehigh Valley Center For Sight, you should call 610-437-4988 or visit them online at https://www.lvcenter4sight.com.
CONTACT INFORMATION
Lehigh Valley Center For Sight
Attention: Jenelle Triscari
1739 Fairmont St.
Allentown, PA 18104
Phone: 610-437-4988
Fax: 610-437-4176
Website: https://www.lvcenter4sight.com
Email: eyedoc@lvcenter4sight.com
Source: Lehigh Valley Center For Sight