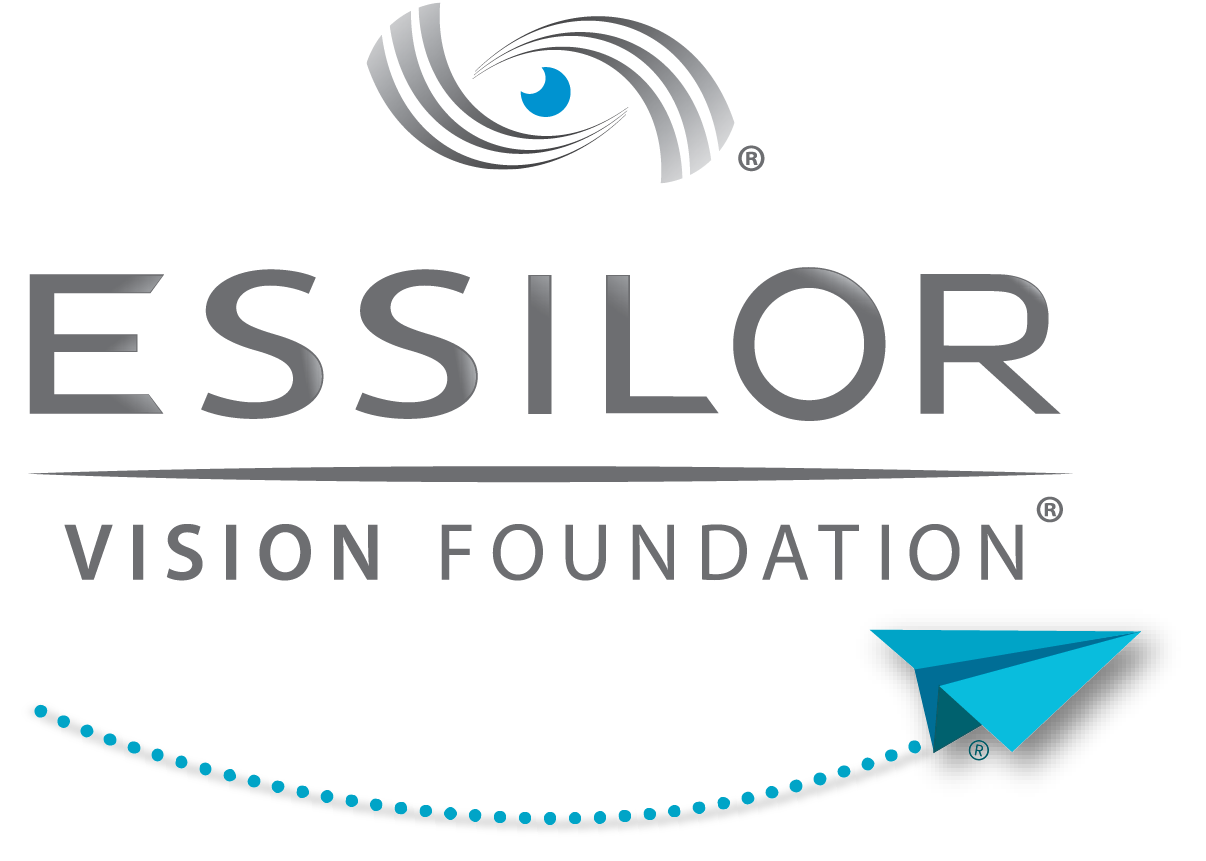 'One Million Magic Moments' campaign to address the 10 million kids in the U.S. who live with blurred vision every day
Press Release – updated: Feb 1, 2019
DALLAS, February 1, 2019 (Newswire.com) –
Essilor Vision Foundation announced today that it has donated one million pairs of glasses to people in need around the United States since it began operating in 2007. Essilor Vision Foundation is committed to helping everyone have a better life through better sight, because everyone deserves to see clearly.
Vision is an invisible problem as most kids can't self identify. To them, blurry vision is normal.
Vision is among the most overlooked factors impacting a child's success in school and in life.
According to the Centers for Disease Control and Prevention, vision impairment is one of the most prevalent disabling conditions among children in the U.S.[1]
"Essilor Vision Foundation strives to give people a brighter future by helping them see the world clearly," says Becky Palm, President and Executive Director of Essilor Vision Foundation. "We are thrilled to have made clear vision a reality for more than one million people, but we did not do it alone. We are tremendously grateful to the eye care professionals, schools, vision non-profits and community advocates who support us and rallied to provide over one million people with eyeglasses."
One Million Magic Moments
Essilor Vision Foundation is celebrating this milestone by launching a "One Million Magic Moments" campaign. What is a magic moment? Every time a child receives a pair of eyeglasses, magic happens. That child can now see the world clearly for the first time, experiencing life-changing moments. Glasses provide magic moments throughout a child's life, from seeing the board in school and catching a ball to seeing a loved one's smile – moments we take for granted every day. This campaign celebrates the magic moments experienced by children across the United States who can proudly say "I am one in a million."
The year-long "One Million Magic Moments" campaign will inform parents and advocates about the importance of children's eye health and encourage them to help children with vision impairments. Many people cannot imagine living in a world where everything is blurred and may be surprised to learn that an estimated 10 million kids in the U.S. live with blurred vision every day.[2] One in four children in the U.S. has a vision problem that's significant enough to affect their ability to learn.[3] Vision issues not only impact the success of children in school, they also affect their ability to function in life. The good news is 80 percent of all vision impairment can be prevented or cured. Essilor Vision Foundation encourages eye care professionals, teachers, parents and their communities to become advocates for vision care to help millions more.
Every dollar donated as part of the "One Million Magic Moments" campaign helps a child experience his or her own magic moments with clear vision. For every $50 donated, Essilor Vision Foundation can provide both a vision exam and a pair of glasses to a child in need at no cost to their family. Those wishing to support the campaign can donate at www.evfusa.org/OneMillion.
# # #
About Essilor Vision Foundation
We strive to give children a brighter future by helping them see the world more clearly. Since 2007, Essilor Vision Foundation has provided one million pairs of eyeglasses to individuals in need. Essilor Vision Foundation is a 501(c)(3) public, non-profit organization, based in Dallas, Texas, committed to eliminating poor vision and its lifelong consequences. To learn more or to donate, visit Essilor Vision Foundation at www.evfusa.org / 1-866-385-0447.
[1] Centers for Disease Control and Prevention Vision Health Initiative
[2] Learning Related Vision Problems: Education and Evaluation, Resolution Adopted at the National PTA Convention, June 1999. 2ZabaJN.Children's Vision Care in the 21st Century and its impact on Education, Literacy, Social Issues and the Workplace: A Call to Action. Journal of Behavioral Optometry 22; 2:39-41.
[3] 10. aoa.uberflip.com/i/807465-cpg-pediatric-eye-and-vision-examination
Media contact: Meredith Marmurek
meredith.marmurek@essilorusa.com
214-850-3642
Source: Essilor Vision Foundation