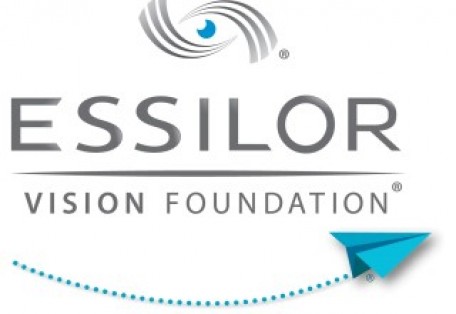 Essilor of America president lauds foundation's efforts to help end America's vision crisis
Press Release – updated: Jun 4, 2019
DALLAS, June 4, 2019 (Newswire.com) –
As many as 10 million children in the United States have undetected vision problems[1], and many are not receiving essential vision care. Fortunately, charitable eye doctors around the country are stepping up to fill the gap, and Essilor Vision Foundation is leading the way in helping providers give back with its Changing Life through Lenses® program. The program provides a free pair of glasses including no-cost frame and lenses when an eye doctor gives a vision exam to someone in need.
"Essilor's mission is improving lives by improving sight, and one way we are working to fulfill this mission is through our commitment to eradicating poor vision in one generation," says Rick Gadd, President of Essilor of America. "Essilor Vision Foundation is a critical part of these efforts, especially when it comes to helping children see clearly. I am proud to support the foundation and its programs designed to eliminate poor vision and its lifelong consequences."
It is estimated that one in four children has a vision problem significant enough to affect their ability to learn.[2] Given the fact that 80 percent of what a child learns comes through their eyes[3], it's hard to overstate the importance vision plays in a child's life. Vision issues don't just impact children's success in school, they also affect their ability to make friends and participate in sports, music or the arts. Yet millions of children who need vision care lack the resources to receive glasses. Changing Life through Lenses is making a difference for those who need vision care and would otherwise go without. While this program focuses on youth, adults also qualify based on economic need.
How Changing Life through Lenses works
"Changing Life through Lenses empowers eye doctors and practices to give back in their own communities. Whether they are currently engaged in charitable services or looking to get involved for the first time, the platform gives providers the flexibility to engage however they choose," Gadd continues. The program is for eye doctors and vision nonprofits, not individual patients, and allows them to provide a free pair of glasses for people who cannot afford vision care.
This website offers a complete online interactive experience with real-time account creation and immediate ordering of uncut, frame-to-come, and complete glasses. Providers are also able to order a 30-frame collection of trial frames at no cost to support their charitable initiatives. To further the outreach, the website also has resources on how to engage in the community, access to rental examination equipment, and marketing materials to promote the cause of vision.
Success stories
Although it launched less than one year ago, Changing Life through Lenses is already having an impact. More than 1,300 eye doctors have enrolled, supporting patients with 55,000 pairs of glasses. Thomas W. Pruett, OD, of Crystal Crafters, came out of retirement to provide eye care for the underserved in his community. "I cannot begin to tell you how badly it was needed — we have a waiting list of over one month for eye exams. Working with Essilor Vision Foundation through the Changing Life through Lenses program has made it possible to provide these people with new eyeglasses for free. I would encourage all doctors to look into what Essilor Vision Foundation can provide so that you too can come to the assistance of the needy in your own area."
Kristin White, OD, of MACT Health Board, Inc., agrees. "Changing Life through Lenses has helped our non-profit reach underserved children in Northern California. Often these children go years without an eye exam after failing a vision screening at school because there are so few optometrists here. We have been hosting 'Kids' Vision Days' at various schools to fill this need and the success has been huge! We are so grateful for this program."
This year, Essilor Vision Foundation is celebrating providing one million pairs of glasses to people in need across the U.S. since 2007. "There are still millions of children around the country who need vision correction and without charitable eye doctors, they would not be able to see clearly," Gadd states. "It only takes a few minutes to enroll in the Changing Life through Lenses program, and by doing so, eye care providers can help end America's vision care crisis one patient at a time."
For more information, visit www.changinglifethroughlenses.org.
# # #
About Essilor Vision Foundation
We strive to give children a brighter future by helping them see the world more clearly. Since 2007, Essilor Vision Foundation has provided more than one million pairs of eyeglasses to individuals in need. Essilor Vision Foundation is a 501(c)(3) public, nonprofit organization, based in Dallas, Texas, committed to eliminating poor vision and its lifelong consequences. To learn more or to donate, visit Essilor Vision Foundation at www.evfusa.org / 1-866-385-0447.
[1] https://www.aoa.org/patients-and-public/caring-for-your-vision
[2] aoa.uberflip.com/i/807465-cpg-pediatric-eye-and-vision-examination
[3] aoa.org/patients-and-public/good-vision-throughout-life/childrens-vision/school-aged-vision-6-to-18-years-of-age?sso=y
Source: Essilor Vision Foundation