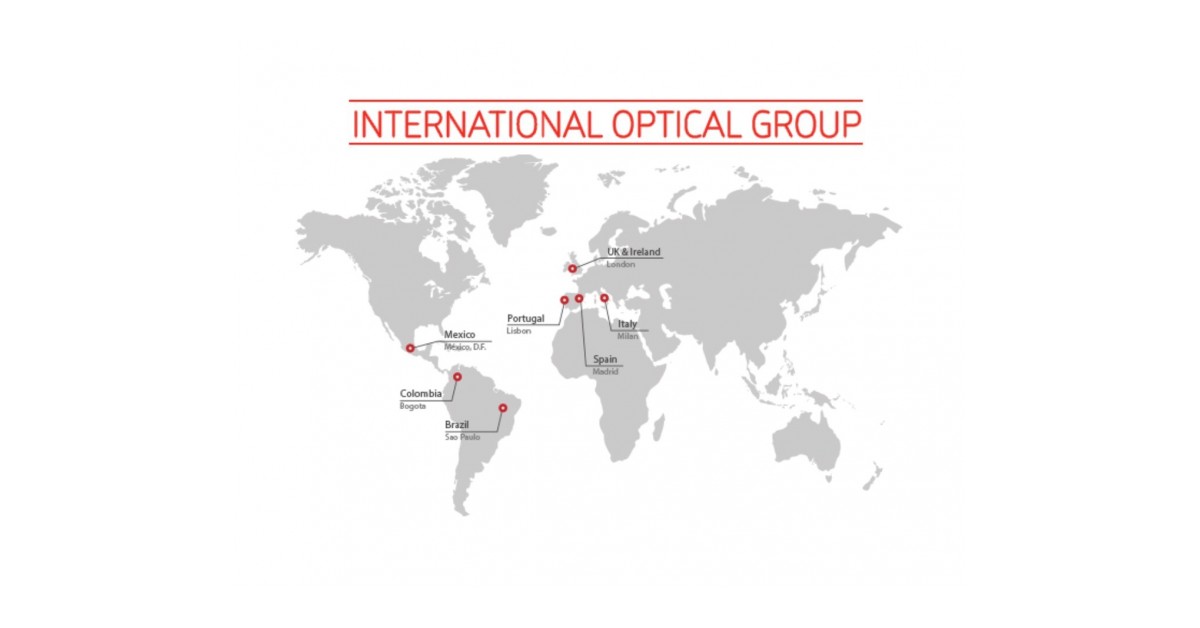 Currently operating in 7 countries, including UK with offices in Madrid, Milan, Lisbon, Sao Paulo, Bogotá y Mexico City, CECOP will launch the North American market by 2020.
Press Release – updated: Dec 12, 2019 14:00 EST
NEW YORK, December 12, 2019 (Newswire.com) –
CECOP, the independent optical group with over 4,000 optics worldwide, pursues a solid commitment with the US market by opening business activities by 2020. The company is currently working on a series of partnership agreements with US local players with the aim of taking their activity to new heights of profitability and growth.
CECOP differentiates itself through its core values: COLLABORATION, EXCELLENCE, FLEXIBILITY, COMMITMENT, INNOVATION, and ETHICS. These fundamental values, which remain at the heart of the group's philosophy, make CECOP the perfect choice for an entrepreneur optician. CECOP's philosophy extends across the world from Spain to Italy, Portugal, the UK & Ireland, Brazil, Colombia, and Mexico, with more than 3,600 associates. Offering the best buying conditions in the market, tailored services to each individual practice and maximum respect for the opticians' independence have been determining factors in their international success.
"At CECOP we work to get optometrist entrepreneurs to reach their dreams, being by their side and being their true trusted partner"- says Jorge Rubio, Founder, and CEO at CECOP. He himself also once had a dream, to build a leading association that could bring the most effective and innovative solutions to the opticians' businesses. CECOP thoroughly accomplished this dream by offering excellent buying conditions with leading key suppliers, providing its members with a bespoke approach, and a wide range of services and programs, all specifically designed to increase the profitability of their practices.
So, what is next for CECOP? To continue building their international expansion through the opening of offices in new markets. Next stop: North America. The North American marketplace offers solid business opportunities and partnership deals. It is undoubtedly a thick growing market with potential growth business opportunities. It also offers worldwide visibility, the possibility for strong alliances, and moreover, an innovative understanding of the market trends for key business opportunities. CECOP is currently working on identifying the best possible US partners to offering a strong start of the business for the American opticians by 2020.
Founded in 1996, when a group of independent opticians aiming to grow and become more competitive, created a new business concept: CECOP, an optical group based on a trustful association of opticians, good work and freedom for their members. Over time, CECOP has extended its strategy with the incorporation of a set of services that provide the optical professional with tools and skills to better manage their businesses, reach the market more efficiently and capture and build loyalty to their clients.
For more information, please visit www.cecop.es
Source: CECOP