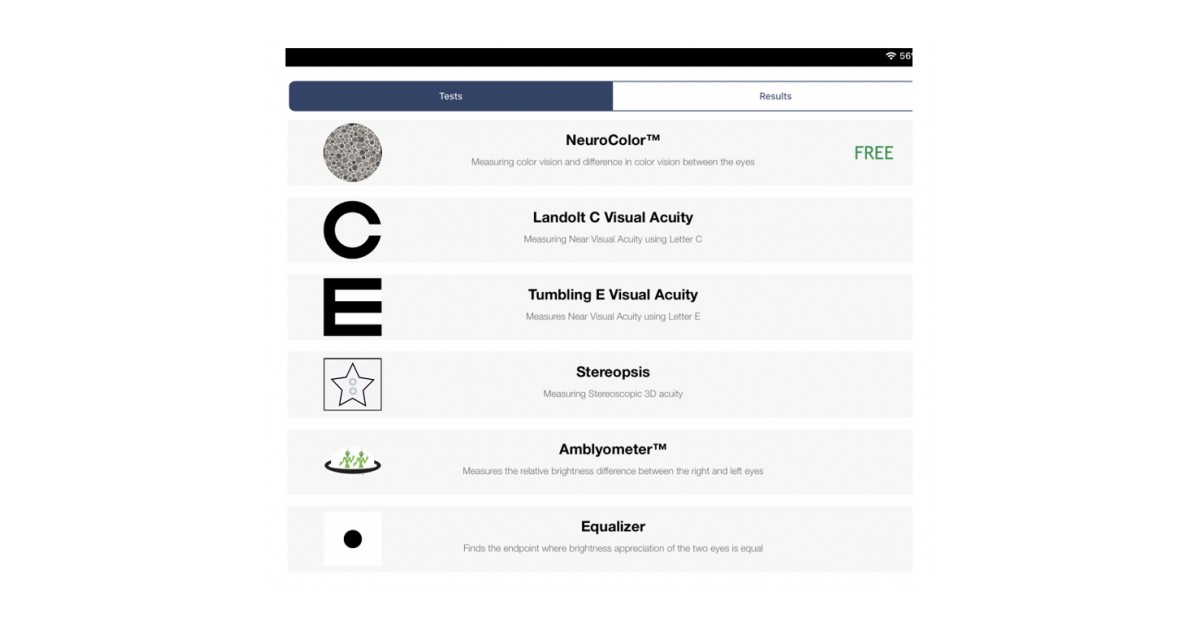 Press Release – updated: May 5, 2020 08:00 EDT
MIAMI BEACH, Fla., May 5, 2020 (Newswire.com) –
The government is making an unprecedented effort to initiate medical advances to provide healthcare remotely which will minimize human contact and contagion. This effort has made it possible for AMA Optics, Inc. to introduce the DiagnosticGame app for remote vision testing. With the availability of the internet and graphic mobile devices, this app allows eye care professionals to analyze vision remotely and immediately. Now after 30 years, the profound Brightness-sense phenomenon is being reintroduced for testing vision loss in Glaucoma.
AMA Optics, Inc. announces iOS DiagnosticGame app for remote vision testing using Brightness-sense principles shown to be effective for detecting amblyopia and optic nerve diseases including Glaucoma. The release of this Class I exempt device is made possible by the FDA document, "Modifications to the Indications and Functionality of Remote Ophthalmic Assessment and Monitoring Devices" that outlines implementation for remotely assessing visual acuity and visual field parameters during the COVID-19 pandemic that do not create undue risk.
It is known that the profound Brightness-sense, probably our most balanced sense, becomes imbalanced by optic nerve diseases and Amblyopia. In 1985 Sadun and Lessell first reported that optic nerve diseases imbalance the Brightness-sense. In patients with Glaucoma, abnormal Brightness-sense was reported in 1990 by Teoh et al. in 86% of 28 patients and later (1994) by Cummins et al. in 100% of 20 patients. Teoh et al. found a significant correlation between Brightness-sense differences and visual field loss in Glaucoma patients. These peer-reviewed reports validate Brightness-sense as a test for detecting Glaucoma and other optic nerve diseases. The Brightness-sense measures the global difference in impulses between the eyes and not the focal neuronal damage measured by visual field analysis, a much more time-consuming process. The Brightness-sense is also imbalanced by Amblyopia as first reported by T.S. Hofeldt and A.J. Hofeldt in 1999. Glaucoma and Amblyopia are both leading causes of irreversible vision loss in USA.
Albert Hofeldt, MD, President of AMA Optics, US patents 9,089,257 and 9,560,960 provide innovative vision analysis not obtainable by other methods. The iOS DiagnosticGame app is an intuitively simple automated gaming format for remote self-vision testing of the Brightness-sense rivalry and other vision parameters. The DiagnosticGame app was used by S. A. Kane, Ph.D., MD of Columbia University under IRB protocol to screen 286 school-age students for Amblyopia by testing visual acuity and brightness-sense rivalry on an iPad. In his report at the American Academy of Pediatrics meeting in 2018, Dr. Kane concluded, "Brightness rivalry may be the most sensitive and specific method to detect amblyopia."
It has been the experience of AMA Optics, Inc. that useful new devices will not flourish in our health system without reimbursement even though they would cut costs and improve health care. The question arises, "Will remote vision tests be reimbursable?"
For demonstrations and additional information, go to www.TeleMedOphthalmology.com.
Media Contact:
Albert Hofeldt
​​Phone: 305 389 0928
email: ajh@amaoptics.com
Source: AMA Optics, Inc.